Salon Equipment List: Much Needed Things in a Hair Salon
As a salon owner, having the right equipment to provide your clients with the best experience is essential. From hairdressing salon products to furniture and beyond, having the right supplies can make all the difference in customer satisfaction.
To help you start your journey as a successful salon owner, we'll outline some of the most essential hair equipment needed in any hair salon. With this guide in hand, you'll be well-equipped for success!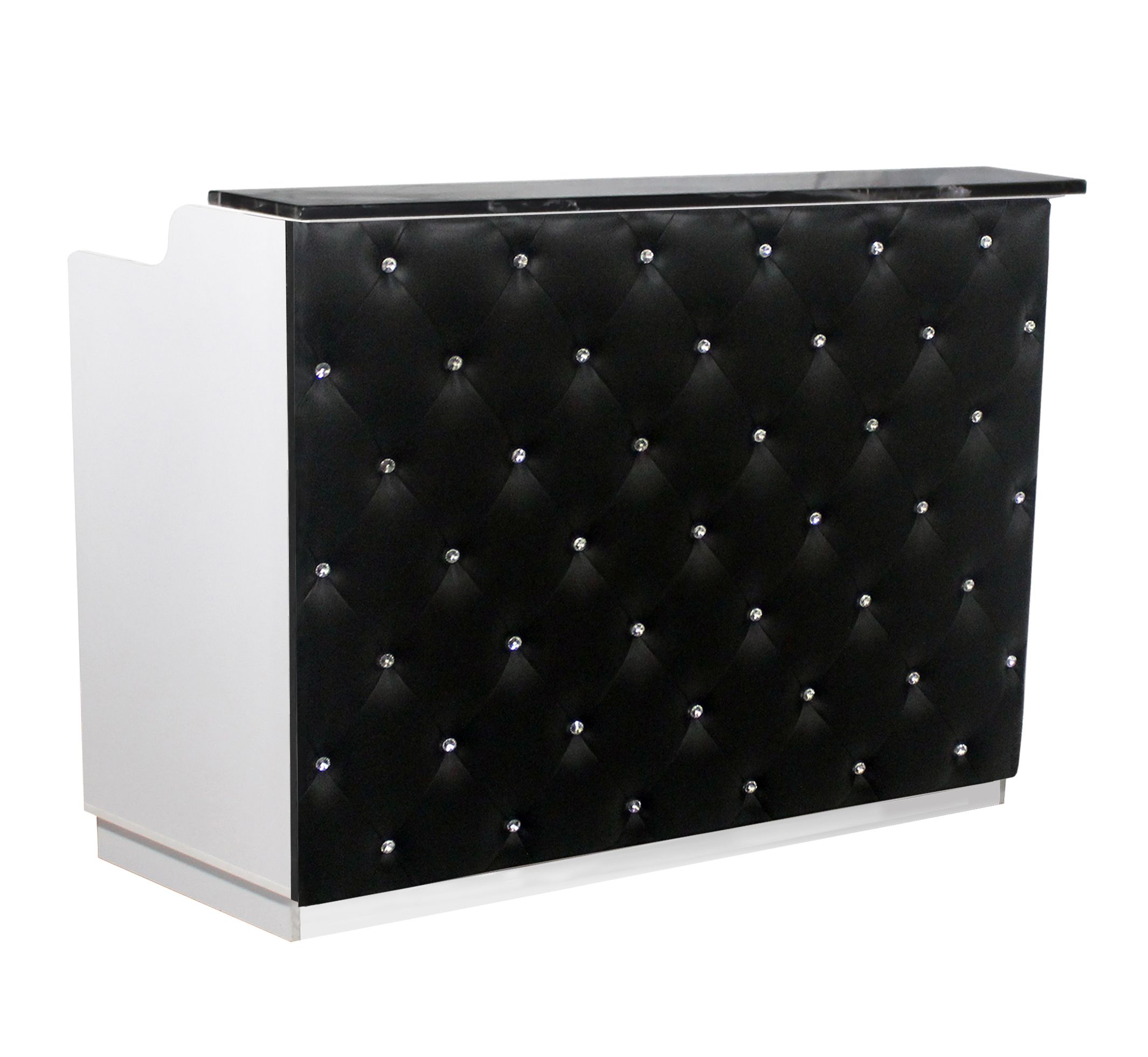 Reception Area Hair Salon Equipment List
The reception area is one of the most important locations in a hair salon. After all, that's where your customers will come in and get their first impression of your business!
Here are some essential items for creating an inviting reception area:
An "open" sign
A business sign with your logo
A welcome mat or rug to prevent slipping and capture exterior dirt
A place for customers to hang coats in the winter and umbrellas during rains
Comfortable reception seating with chairs or sofas
An appointment book and calendar or a computer system for managing appointments
A Point-Of-Sale (POS) system for taking and recording payments
A magazine rack for hair styling magazines and other reading material
Retail displays to artistically display your hair styling and salon products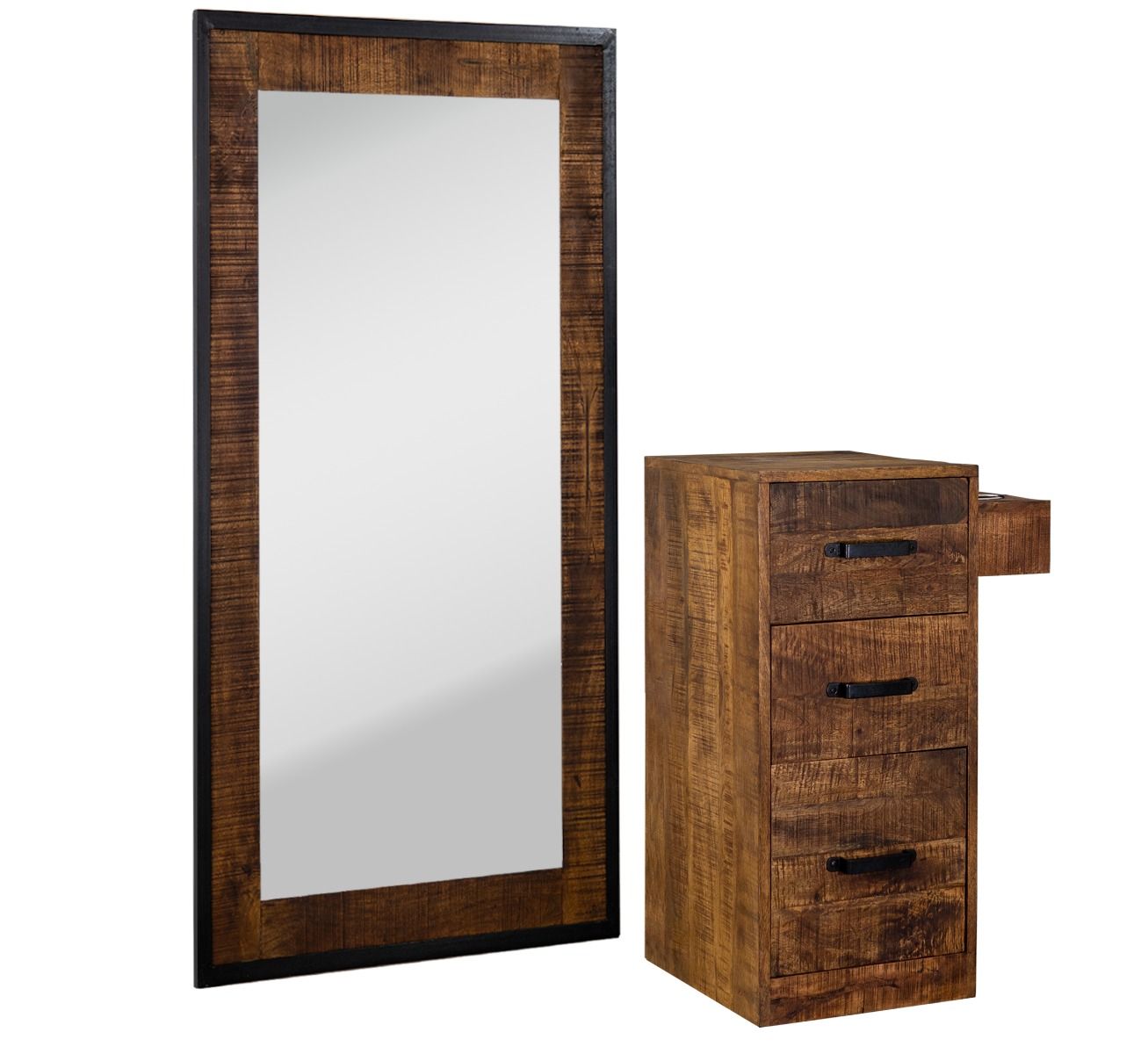 Much Needed Salon Tools and Equipment at the Styling Stations
A hair stylist's styling station is their primary place to interact with the customer, which is why it's so important that its equipment meets all safety requirements and is high quality.
If you're a salon owner or potential salon owner, here is a list of essential hairdressing tools and hair equipment for your stylist stations:
Hair clippers
Shears
Razors
Blending shears
Trimmers
Clips for sectioning hair
Blow dryers
Flat irons
Curling irons
Hair brushes/combs/picks
Water bottles
Disinfectant jars and disinfectant
Cabinets for storage
Trays
Appliance holders
Carts and Trolleys to hold hair salon tools and supplies
Brooms and brushes to clean hair
Now that we've covered the stylist stations, let's examine the hair salon equipment list for the hair processing and washing areas in a little more depth.
Salon Tools and Equipment at the Washing Stations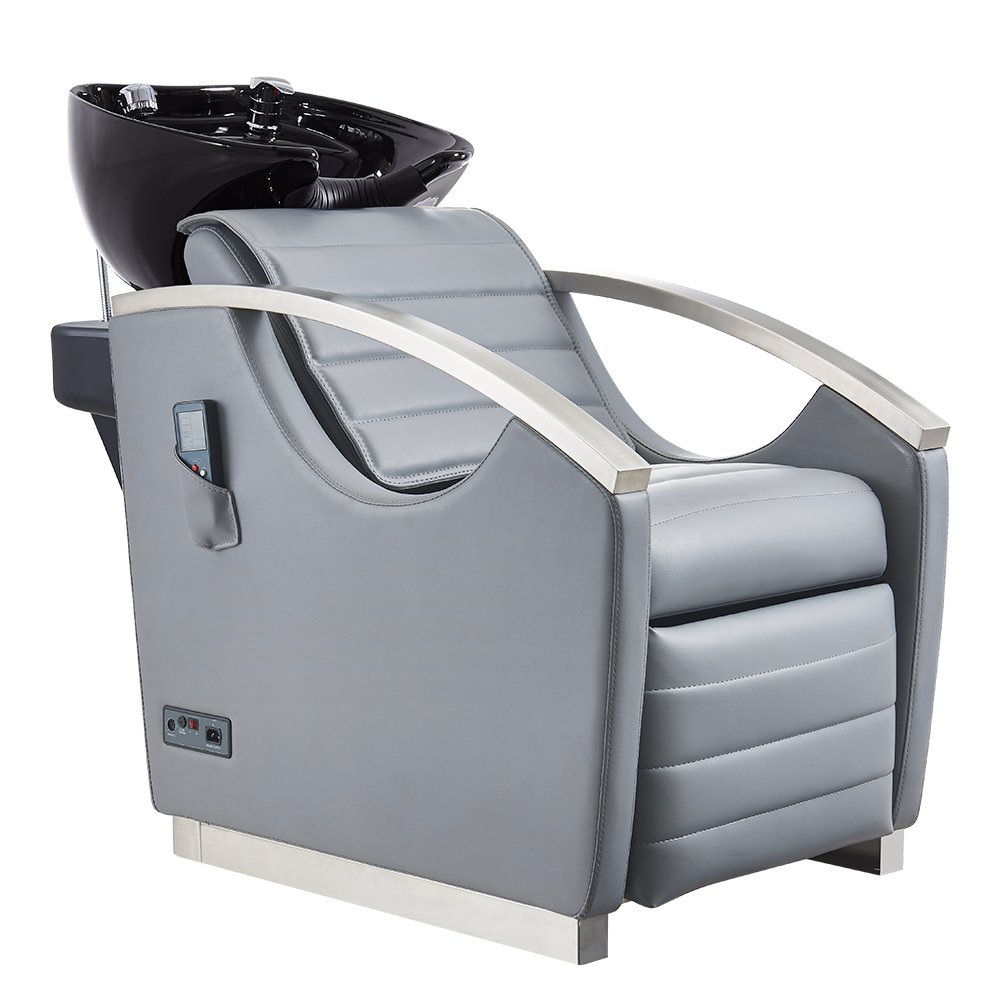 There's nothing like a nice, long shampoo to relax your clients and chase away the stresses of their day. To make that happen, there are essential pieces of hair salon furniture and equipment that are required:
Shampoo Bowls/Sinks: These are essential for any hair salon, as they provide a place to properly cleanse and rinse clients' hair; they also provide a comfortable experience for the client while their hair is being washed. The bowl or sink should be made of durable material that can withstand heat and water damage.
Hairdryers: Hairdryers are necessary to cut down on drying time and make sure that each client leaves with perfectly styled locks!
A Quality Shampoo Chair: The shampoo chair is one of the most vital pieces of equipment in a salon's washing area. It needs to be comfortable for clients and made from durable materials that are easy to clean and maintain.
Quality Towels: The towels you use in your salon should be plush, absorbent, and soft to the touch.
Hair Shampoo: You will need a good quality shampoo that is gentle on your client's hair and scalp while still providing a thorough cleanse.
Conditioners: Conditioners are essential for keeping hair healthy and well-nourished after washing it.
Styling Combs: These hairdressing tools detangle wet or dry hair before styling or cutting the hair into specific shapes or styles.
Don't Leave Storage Off Your Hair Salon Equipment List
The success of any hair salon relies heavily on how well organized it is, this is where storage furniture and equipment comes in. Not only does salon storage furniture need to be spacious, but also efficient, aesthetically pleasing, and in line with the salon's theme/decor. Here are some of the most essential pieces of storage furniture you'll need in a hair salon:
Shelving: This is an absolute must-have for storing supplies such as styling products, dyes, lotions, and more. Make sure the shelves you choose are sturdy enough to bear the weight of all your supplies.
Cabinets: With cabinets comes extra space for items like towels, aprons, and other small accessories. This is a great way to keep the salon organized and clutter-free.
Hair Dressing Salon Products for Color Jobs
The range of items you need for coloring hair depends on the services you offer in your salon. Here is a list of key color supplies needed in a hair salon:
Color Bowls and Brushes: Different color bowls and brushes for mixing color formulas are necessary when offering any hair coloring service - from highlights to balayage or even grey coverage treatments.
Color Applicator Bottles: To apply color formulas to the hair, applicator bottles are essential! They're also great for highlights and other techniques requiring small hair sections to be colored.
Hair Dryers and Diffusers: Drying time is critical for coloring services- and having quality dryers and diffusers will help keep your clients happy while they wait for their new look!
Hair Color Removers and Strippers: During hair coloring, sometimes things may not go as planned - which is why investing in quality color remover kits is essential! They can help correct mistakes or remove permanent color without damaging your clients' hair.
Additional Supplies: You will also need high quality supplies such as foil, caps, spray bottles, neck strips, gloves, timers, and clips etc
Cross Off Furniture from Your Hair Salon Equipment List
As you can see, from hairdressing tools to hairdressing salon products, you need to make no shortage of purchases to get started. If you want to find quality furniture for your salon, not to mention hair tools, products and accessories, why not check out Aria Chairs?
From hair salon tools and equipment to products to everything in between, your first steps to hair salon success start by shopping with AriaChairs.com. Our professional, reliable, and friendly customer service team is available during business hours through online chat or phone at +1 888-454-2742; you can also email us 24 hours at hello@ariachairs.com.