How To Start a Mobile Massage Business?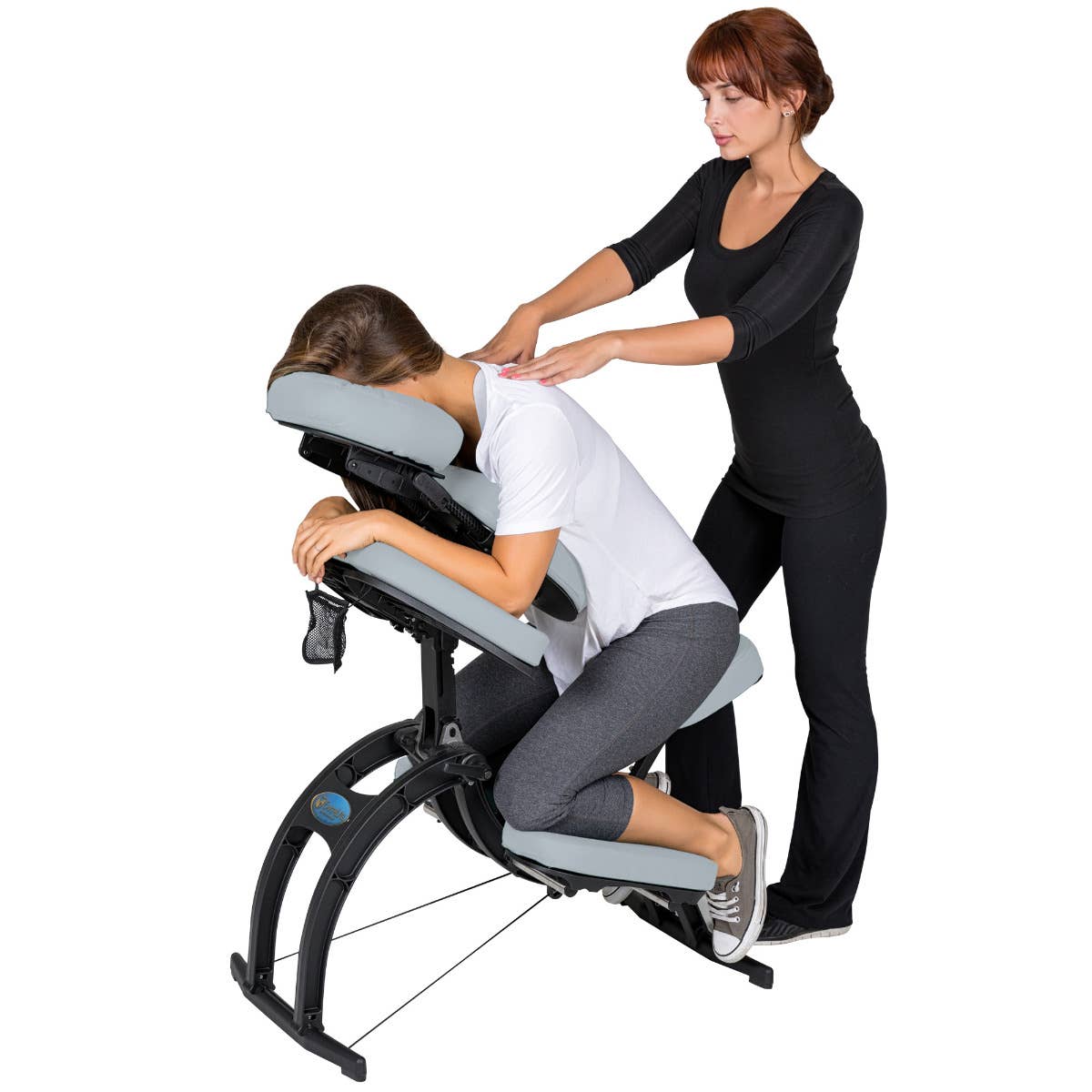 Mobile massage services have gained a lot of popularity over the past few years; hence starting a mobile massage business can be a lucrative and fulfilling career choice. With the growing demand for wellness services and the ease of availability and convenience, more and more people are opting for mobile massage services. As such, there is a huge potential for a mobile massage business to thrive.
A mobile massage business is convenient for clients who don't want to travel to a spa or massage clinic. It also offers flexibility for you as a therapist to work from home and set your own schedule. However, like any other business, there are specific steps that need to be taken in order to ensure a successful launch. If you are a licensed massage therapist wondering how to start a mobile massage business, this guide will take you through the steps: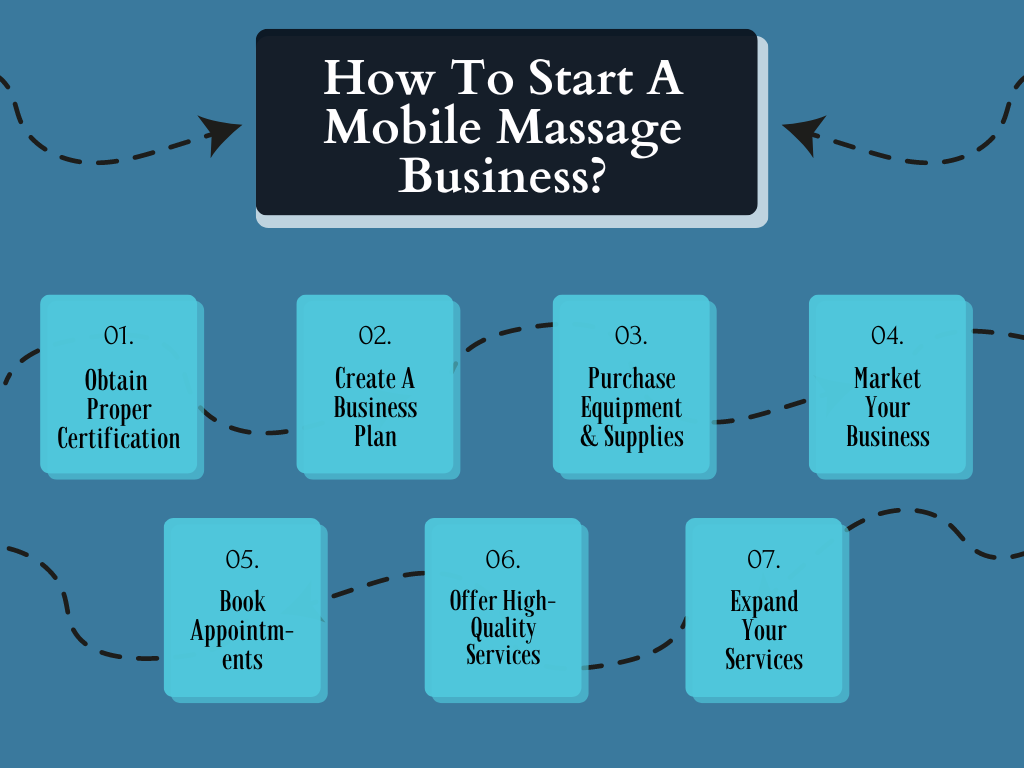 Step 1: Obtain Proper Certification
Before starting a mobile massage business, obtaining the necessary certification and licensing is important. Each state has different requirements for massage therapist certification. Get in touch with your state's massage therapy board to know the specific requirements. You should also research and obtain the necessary business permits, licenses, and insurance. This will protect you and your clients in case of any accidents or injuries.
Step 2: Create A Business Plan
A business plan is a crucial part of starting any business to define your goals and create a roadmap to success. It will help you identify your target market, set goals, and create a strategy for achieving those goals. Your business plan should include a detailed description of your services, pricing, marketing strategy, and financial projections. A well-thought-out business plan will help you stay focused and organized.
Step 3: Purchase Equipment and Supplies
As a mobile massage therapist, you'll need to invest in portable and easy-to-transport equipment. This typically includes a portable massage table or chair, massage oil or lotion, sheets, towels, and other supplies. Also, consider investing in a portable massage chair for clients who prefer seated massages. You may also need a reliable vehicle to transport your equipment to and from appointments. Our top recommendations are:
Portable Massage Tables:
1. Earthlite HARMONY DX Portable Massage Table Package
2. Stronglite Portable Massage Table Package, PREMIER
Portable Massage Chairs:
1. Earthlite VORTEX Portable Massage Chair Package
2. Stronglite Portable Massage Chair Package, ERGO PRO II
Massage Oils & Creams:
1. Earthlite Professional Massage Oil, 100% Pure Organic

2. Earthlite Professional Massage Oil, Pro-Lite
Massage Equipment:
1. Daylight Co. Floor Lamp, Cometa
Massage Accessories:
1. LEC STRATA FacePillow + CARESS Platform
2. Earthlite FacePillow Cover, Disposable, Flat (100 Pack)
3. Earthlite PREMIUM Microfiber Sheet Set
4. Earthlite Full Round Bolster
6. Earthlite PROFESSIONAL Fleece Massage Table Warmer
7. Earthlite Portable Massage Table Cart, TRAVELER
Massage Tools:
2. Earthlite Professional Massage Oil Holster
Step 4: Market Your Business
Marketing is crucial to the success of any business, so once you have your business plan in place and your equipment ready, it's time to start marketing your mobile massage business. This can include creating a logo, launching a website, setting up social media accounts, and advertising in local publications. You can also consider partnering with local hotels, spas, and other businesses to offer your services to their customers.
Step 5: Book Appointments
Once you have established your mobile massage business and done your marketing, you will need to book appointments. You can use a scheduling software or app to manage your bookings and send reminders to clients. You should also have a system in place to handle cancellations and rescheduling.
Step 6: Offer High-Quality Services
Your services should be of the highest quality to keep clients coming back. Listen to your client's needs, be punctual and professional, and create a relaxing environment. Offer discounts for new clients and ask satisfied clients for referrals.
Step 7: Expand Your Services
As your mobile massage business grows, consider expanding your services to include additional wellness offerings such as yoga classes, meditation, or other holistic therapies. This will not only help you attract new clients but also provide additional revenue streams for your business.
Conclusion
And there you have it, all the steps you need to take if you've asked yourself how to start a mobile massage business. By following these steps and staying committed to your business, you can build a successful mobile massage business and help clients relax and rejuvenate in the comfort of their own homes.
We at
Aria Chairs
have a highly skilled and reliable customer service team always available during business hours to assist you via phone at
(888) 454-2742
or online chat. You can also reach us via email at
hello@ariachairs.com
, which is monitored 24/7. If you have any questions, feel free to get in touch with us, and our team will respond promptly on the same day or within one business day. We are committed to providing excellent customer service to ensure your shopping experience with us is delightful.
FAQs
What do you need for a mobile massage?
For a mobile massage, you would need a massage table, linens, massage oil or lotion, and any other equipment or tools specific to the type of massage being performed. You may also need a portable speaker for relaxing music and a way to transport all of the equipment, such as a personal car or van. It's important to ensure that the space where the massage will take place is clean, quiet, and comfortable for the client. Additionally, you may need to obtain any necessary licenses or permits to operate a mobile massage business in your area.
How much space do you need for a mobile massage?
The amount of space needed for a mobile massage depends on the type of massage being performed and the size of the massage table. A standard massage table is usually around 28 inches wide and 72 inches long. The massage therapist will also need space to move around the table and access different parts of the client's body. As a general rule, a space of at least 8 feet by 10 feet is recommended for a mobile massage. This allows for adequate space for the massage therapist to work comfortably and for the client to move around before and after the massage.
How do you get clients for a home massage?
To get clients for a home massage, you can consider using content marketing strategies to stand out and easily promote yourself online. Building a relationship with your audience through quality content and providing valuable information that improves lives is essential. You can set up a blog on your website, share on social media, start a newsletter, use photography and video, offer free resources, and collect client testimonials.