Salon Interiors: Design Tips & Ideas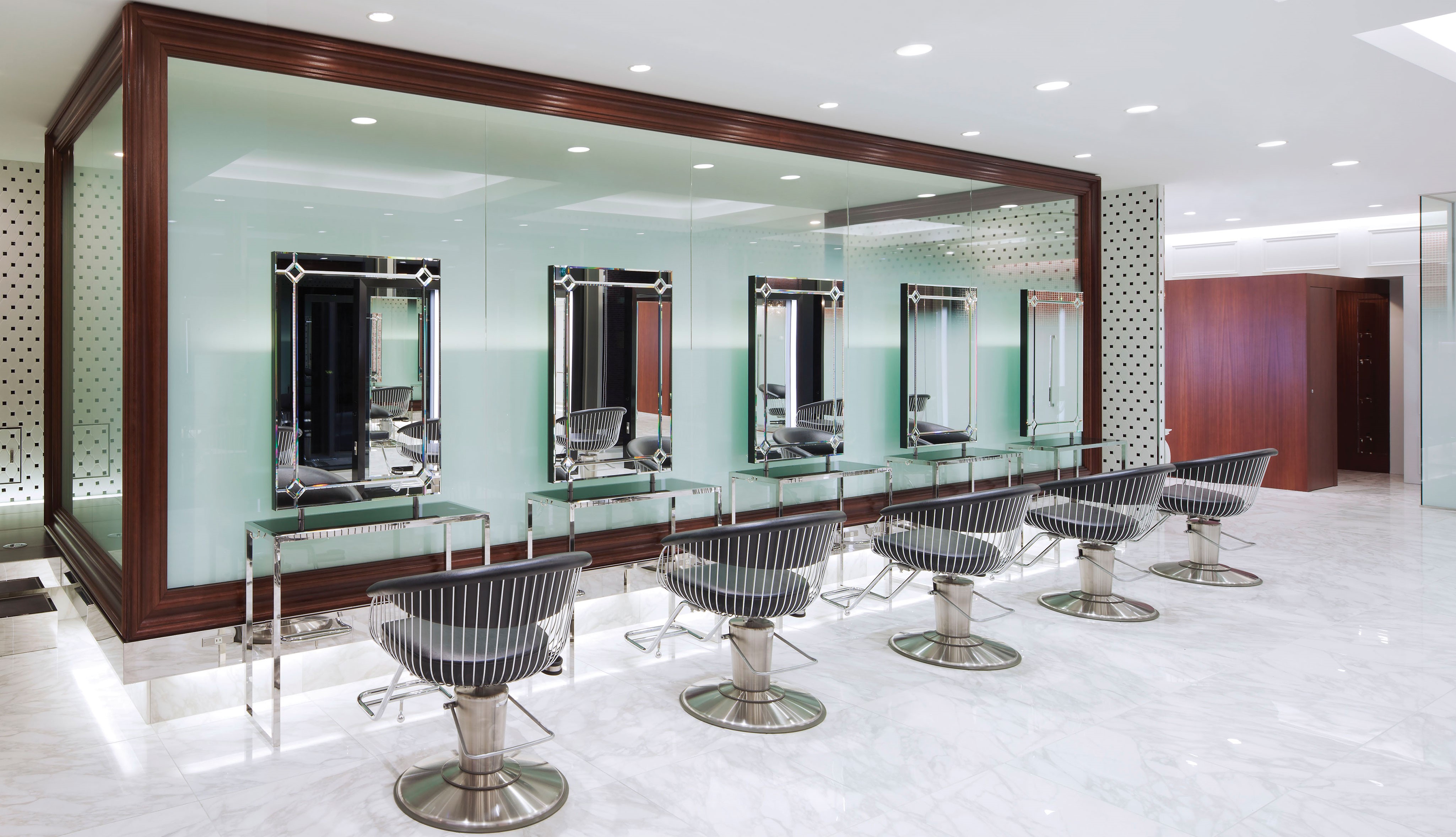 If you're thinking about opening up a new salon or sprucing up your current one, you might be wondering how to design a salon. Although this doesn't necessarily require hiring a salon interior designer, there are a few key things to keep in mind when designing a salon interior that will make your space both beautiful and functional.
Maybe you want to go with a specific theme or color scheme or ensure your salon has all the latest and top-notch equipment. Or perhaps you want a cozy, inviting space for your clients to relax. No matter what your vision is or what kind of salon you're focusing on, here are some essential design tips and ideas to help you create the perfect beauty salon interior.
Consider your theme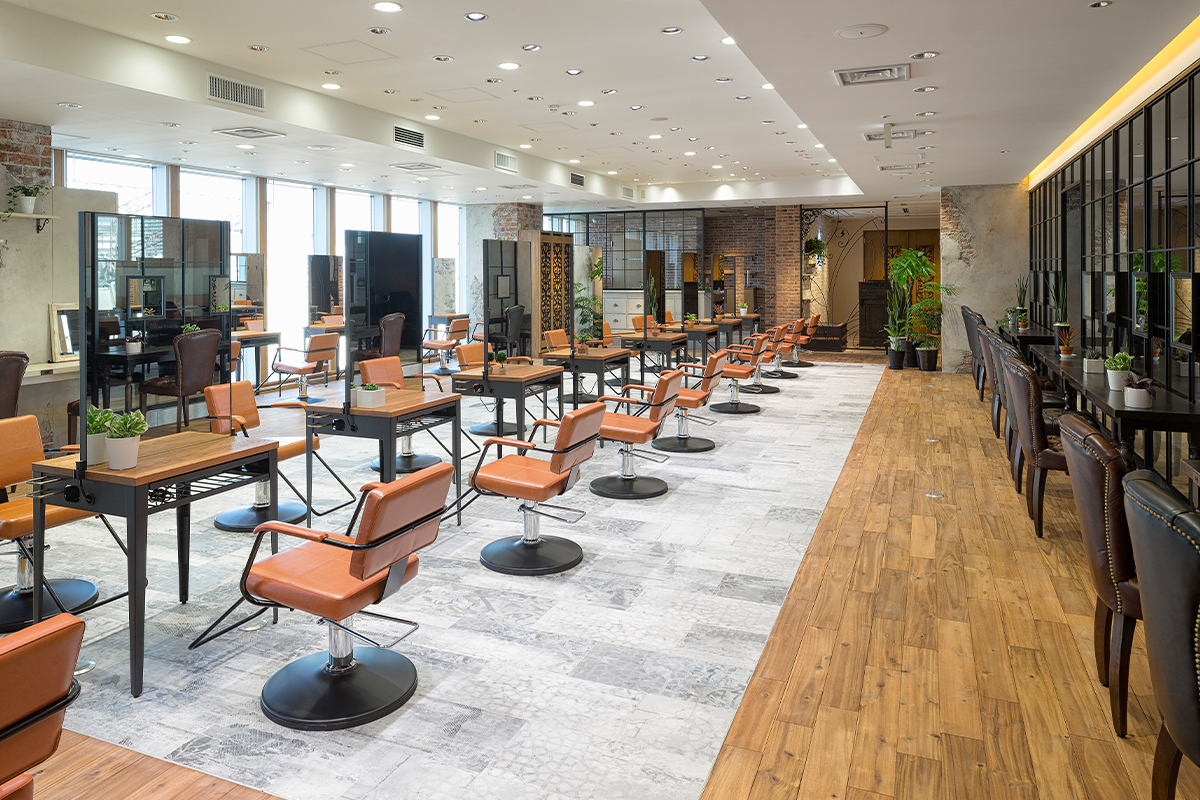 Before shopping for furniture or paint, deciding on a theme for your salon is essential. This will help you create a cohesive design and ensure all elements work well together. There are endless possibilities when it comes to choosing a theme, but some popular salon interior ideas include the following:
Sleek and modern: An all-time favorite, a sleek and modern salon interior design is perfect for just about any type of salon. This theme is all about clean lines, minimalistic décor, and a focus on function. If you want a calming and serene feeling in your salon, stick with neutral tones like white, cream, and gray.
Glamorous: If you want to create a luxurious feel in your salon, consider going with a glamorous Hollywood theme. This can be achieved with lots of mirrors, sparkly accents, and rich colors. Rich jewel tones like emerald green, ruby red, and sapphire blue are good options for a luxurious or glam theme.
Rustic chic: If you're going for a more relaxed and earthy vibe, rustic chic might be the right fit. This theme often features reclaimed wood furniture, natural stone floors, and simple décor.
Plan your layout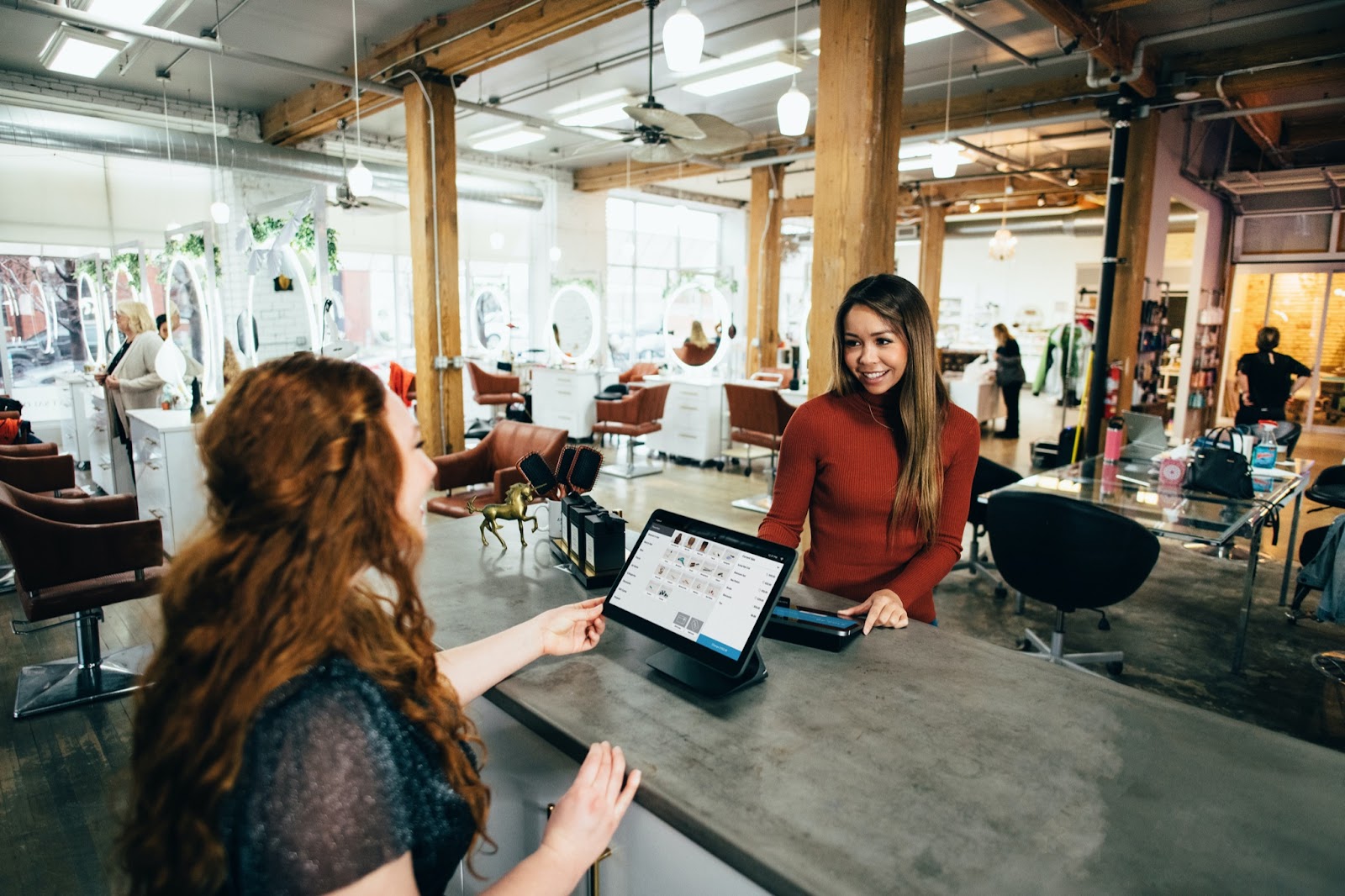 Your salon's interior design layout is just as important as the theme you choose. You'll want to create a functional and stylish space with enough room for all your equipment and furniture. If you're not sure where to start, here are a few things to keep in mind:
Create distinct areas: If you have a large salon, you might want to create distinct areas for different services. For example, you could have a section for hair, a section for nails, and a section for makeup.
Think about traffic flow: When planning your layout, it's also important to think about traffic flow. You'll want to create a space that is easy to move around in and doesn't feel cramped or cluttered. For example, small salon interior design will be different from salon interior design ideas for a bigger space.
Furniture placement: Be strategic about where you place your furniture. For example, if you have a reception area you might want to put the desk in the front near the entrance.
Make your lighting shine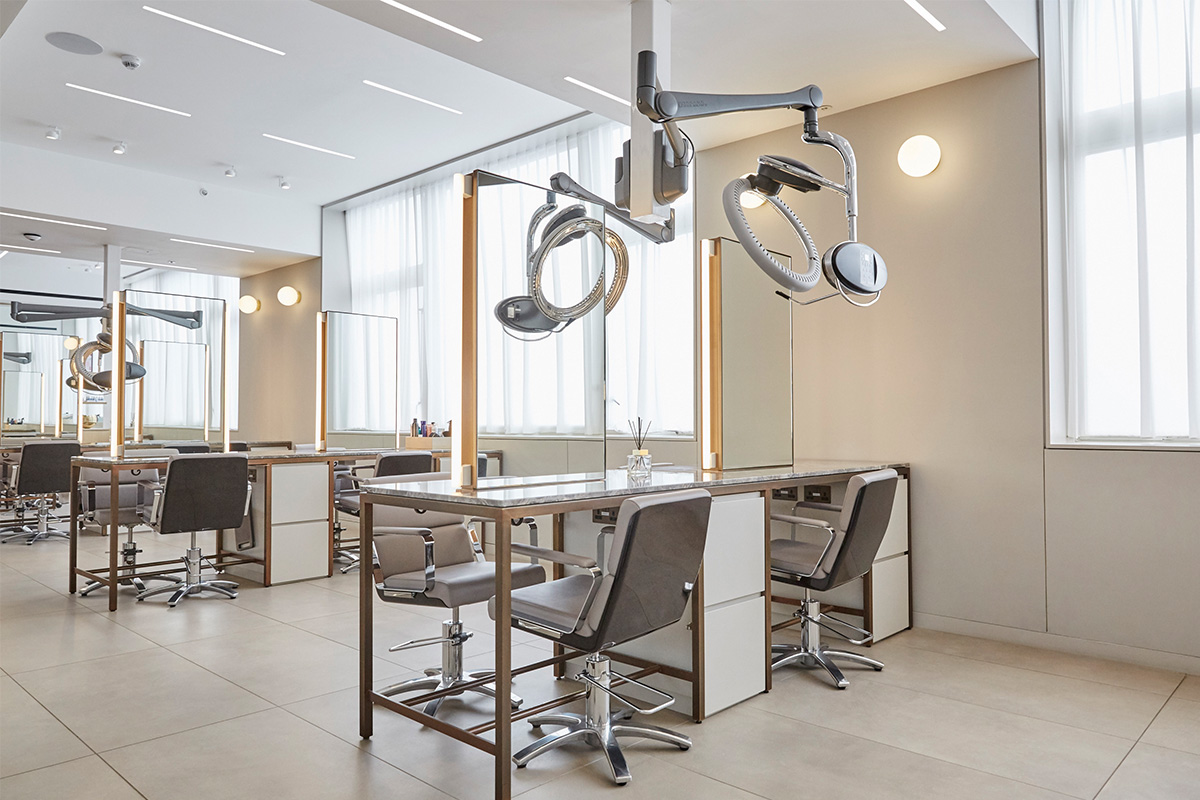 The lighting in your salon is important for two reasons: it can help create the right atmosphere and provide a professional environment for doing hair and makeup.
You'll want to install overhead fixtures for general lighting that provide even light throughout the space. But don't forget about accent lighting! Adding soft, indirect lighting such as floor lamps, table lamps, or wall sconces can create a warm and inviting atmosphere.
When it comes to hair and makeup stations, make sure each one has its own light source that can be adjusted as needed. This will allow your stylists to see clearly while working and ensure that each client leaves looking their best.
Invest in the right furniture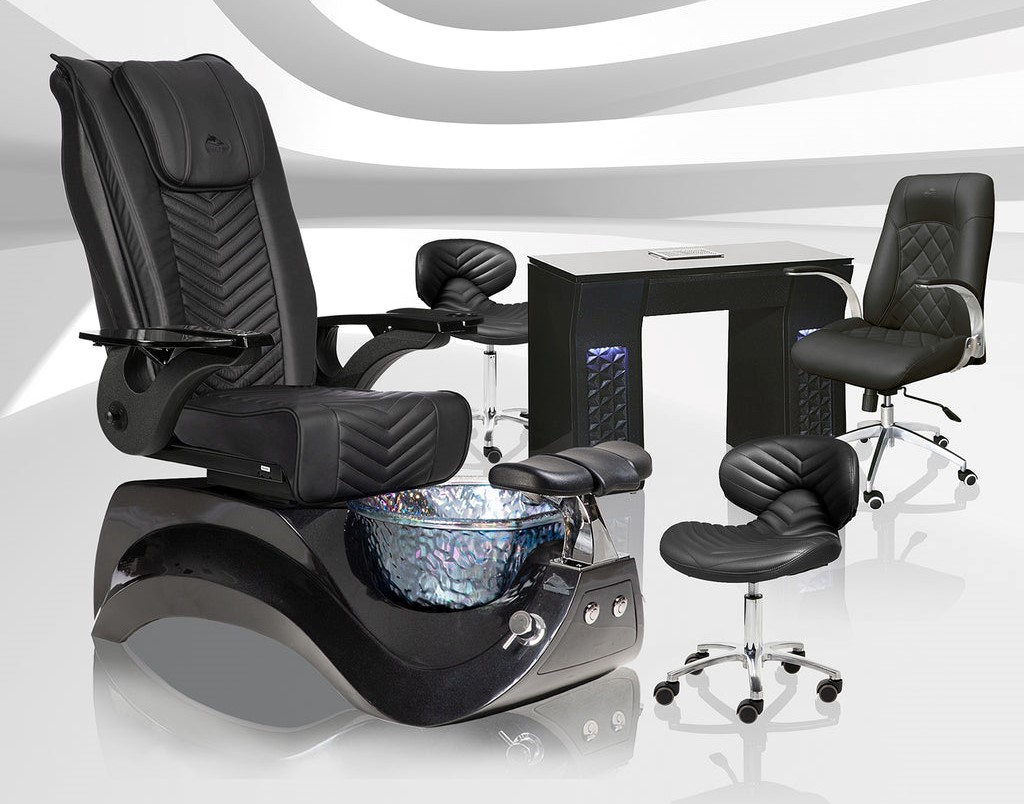 Finally, it's important to choose furniture that not only looks good but is also functional.
Whether you own a nail salon or a hair salon will make a difference in what kind of furniture you need. For example, the most critical items in your nail salon will include manicure tables, pedicure chairs, and nail polish racks. Your manicure tables and chairs should be comfortable and spacious enough for your clients to relax while getting their nails done.
However, hair salons and barbershops should focus on styling chairs, wash stations, and high-tech salon equipment such as orbiting hair color processors and hair dryers. Your hair chairs should be comfortable and stylish, and you should ensure you have well-designed wash stations and styling stations.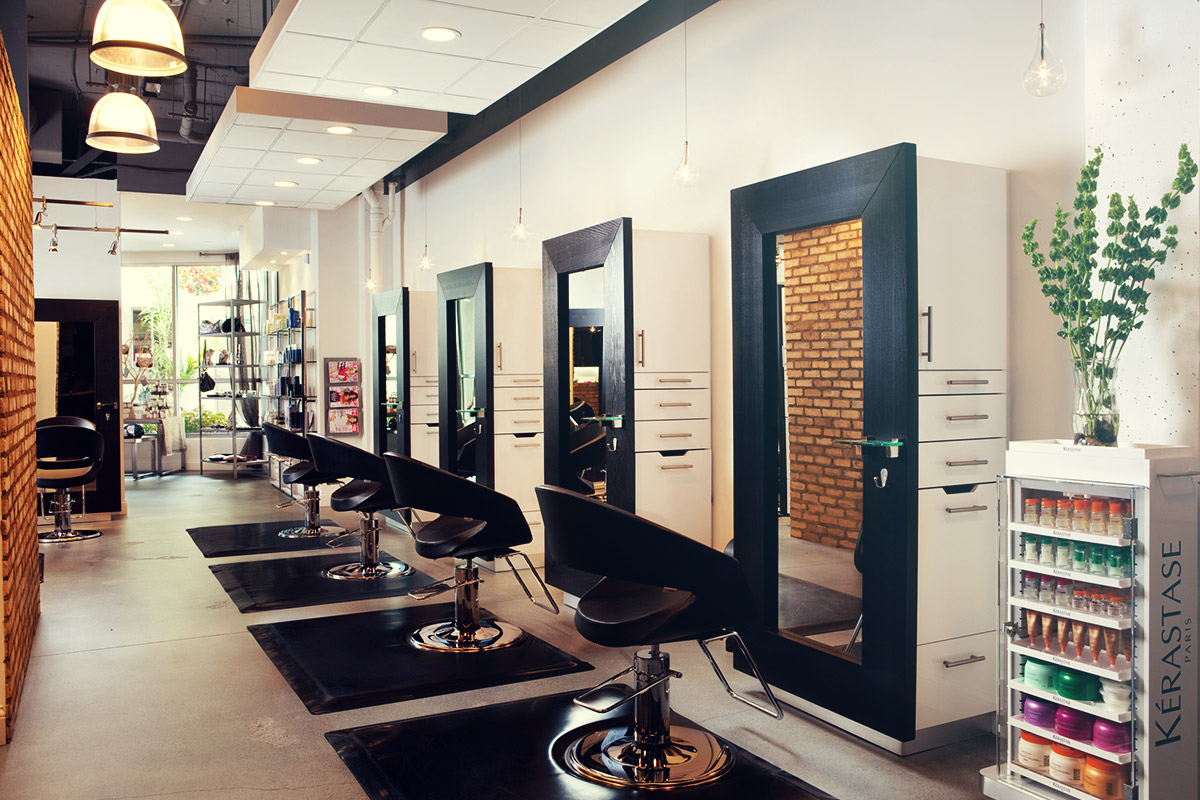 FAQs
These frequently asked questions may help you elevate your salon:
How can I make my salon look nice?
There is no concrete answer to this question as it depends on your salon's overall theme and aesthetic. However, some general tips include choosing a cohesive color scheme, incorporating interesting textures and patterns, and adding personal touches with décor items that reflect your brand's personality. It might even help to search for beauty salon interior design ideas online for some inspiration.
How do I attract people to my salon?
There are a few things you can do to attract people to your salon, such as offering unique services, having a convenient location, and creating a warm and inviting space. As well, some online tactics you can use include optimizing your website for SEO, using social media to promote your business, and running targeted ads.
How do I decorate a small beauty salon?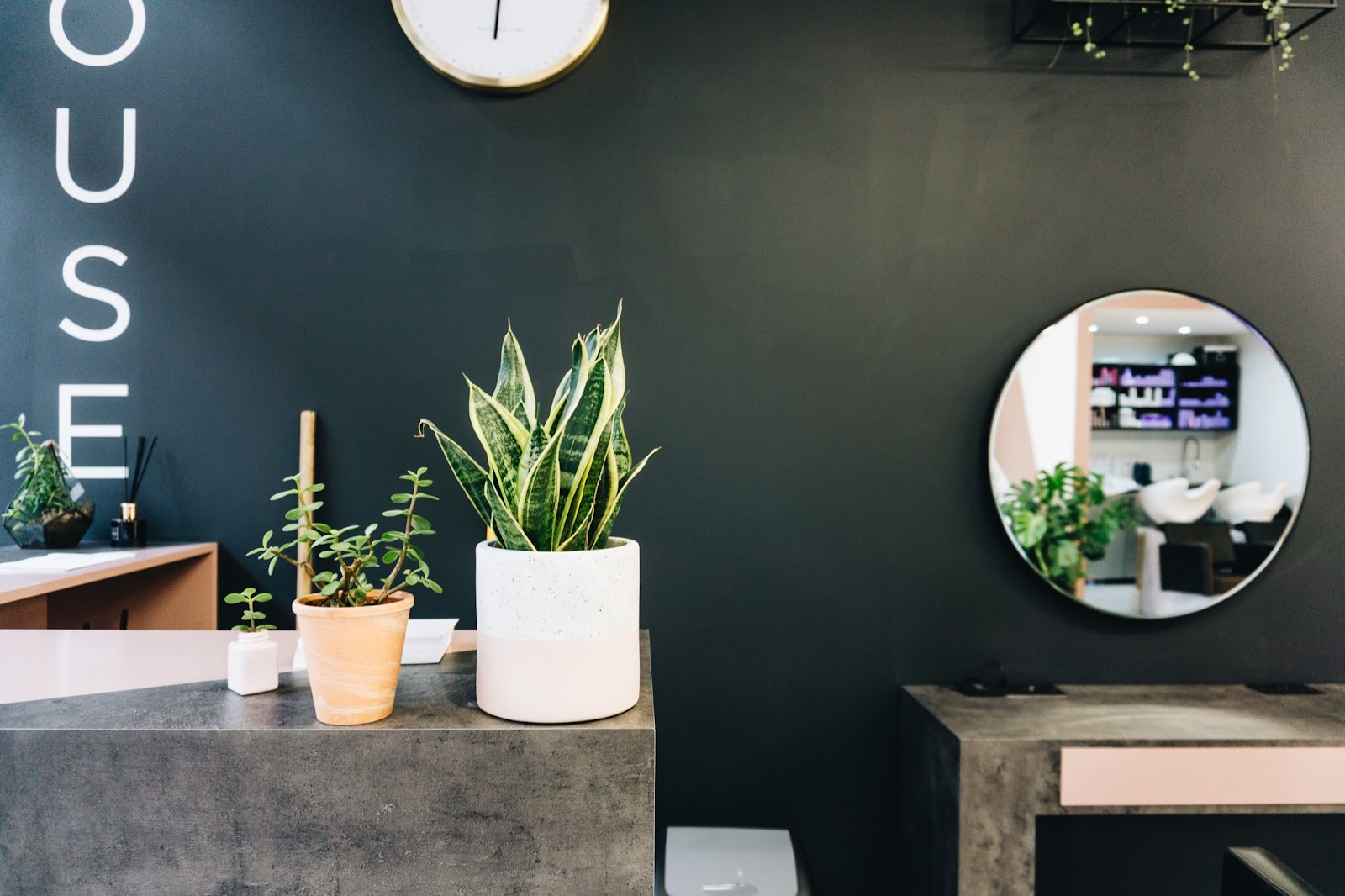 If you have a small salon, you can still make it look amazing with the right design choices. To create the illusion of more space, stick with light colors and avoid clutter. You can also use mirrors to reflect light and make the space appear larger.
How can I make my salon stand out?
To ensure your salon stands out and thrives in the competitive beauty industry, it's important to focus on creating a unique experience for your clients. Consider other competitors in your city and try to find ways to differentiate your salon in terms of service, atmosphere, and design.
Choose Aria Chairs
Aria Chairs is a premium supplier of salon furniture and equipment worldwide. On our online store, you can buy high-quality and stylish salon chairs, stools, trolleys, and other nail and hair salon must-haves. We offer a wide range of colors and styles to choose from, so you can find the perfect pieces to match your salon's unique look and feel.